Top 10 (Or So) Reasons You Know You're a Nerd
By Cory Hunt, SacMidtown.com
It's ok to have nerdy interests, but some people take it too far.
For example, I have this friend who was at the new Harry Potter movie on its opening day.  She is a 30-year-old lawyer, dressed as Harry down to the scarf and glasses, and actually took the time to draw a lightning bolt on her forehead.
She named her cat after a Harry Potter character and admitted that the only reason she didn't put the cat down after a recent accident is because it reminds her of Harry stuff.   She has taken it too far.   Ten other ways you know you've taken your nerdiness too far…
1. You play Quidditch
For those of you who don't know what Quidditch is, I say, "Congratulations, you probably have friends and don't spend your spare time reading children's books while pretending you can fly."
2. You are attracted to cartoon characters
Spending all of your time lusting after Betty Rubble is a sure way to die sad and alone.  In case you didn't know, she's taken.
3. You speak Klingon
First, try talking to a girl in English.  Once you get good at that, then maybe you can move on to Klingon.
4. You complain incessantly about the new Star Wars movies
We get it.  Even you could have done the fight scenes better.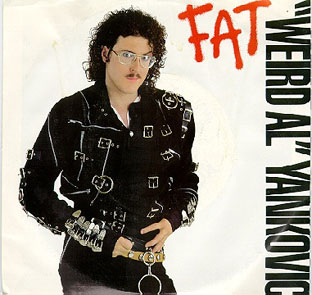 5. Weird Al is your favorite musician
Look, I can understand if you were into him back in the days of "Just Eat It" all the way up to "Living in an Amish Paradise," but now, he's just too overproduced and commercialized.
6. You take it personally when someone says World of Warcraft sucks
That game blows.  Try the new Madden.
7. You think the guys on Mythbusters are good dressers
I realize nobody thinks that.  I just wanted to make sure that you didn't feel bad about hitting every single thing on this list.
8. You've read a book about dinosaurs since elementary school
They're dead!  Get over it!
So I couldn't think of ten.  Fine.  You're right.  You must feel really good about being such a good counter.
Short URL: http://sacmidtown.com/?p=1373
Posted by
Cory Hunt
on Sep 19 2013. Filed under
Humor
,
SMT Talk
,
Top Stories
. You can follow any responses to this entry through the
RSS 2.0
. Both comments and pings are currently closed.